---
---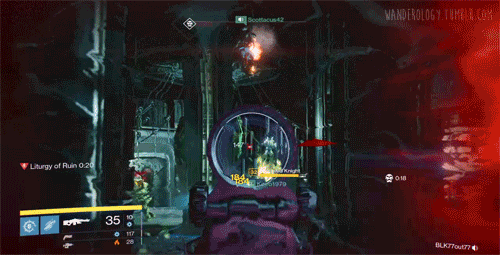 Gone are those days when video games were produced just for fun purpose. So, what was initially made for kids has evolved with time into a multi-million industry with huge global tournaments with millions of dollars on the line for the winners. Also, not to forget the streaming, content creating business money. It seems a fairy tale but is completely fair to say that esports has attained such large attention than many conventional sports at the moment. Besides the company, gamers are the second most benefitted from the esports industry. We can find a host of names who has made their way out of their passion while some even also grabbed the title of millionaires. So, today we're going to have our readers a list of Top 7 richest gamers in the world where most of them aren't pro players rather streamers and YouTubers.
Let's get started!
---
7. Evan Fong (VanossGaming)
Earnings: $11.5 million.
Game: Ice hockey.
YouTube subscribers: 25.1 million.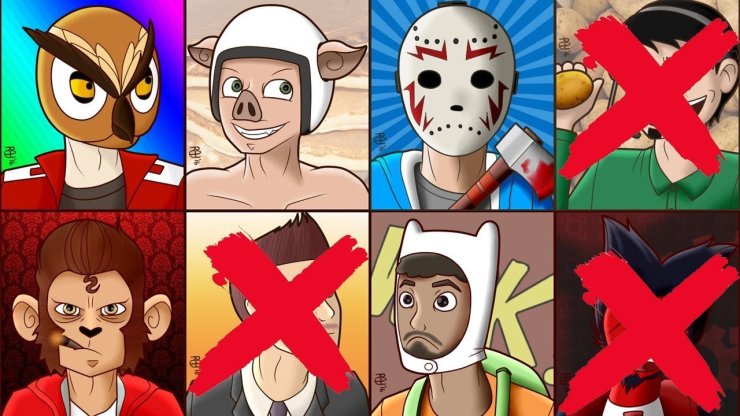 Evan Fong is also known as VanossGaming online. With similar gaming style as of PewDiePie, this esports gamer is often compared to him. However, his channel VanossGaming mainly focuses on animated montage or compilation videos. It also features various clips from a particular game session, usually featuring other video game commentators. Similarly, he has worked as a creative content director for a game named "Dead Realm" that was released on July 3O, 2O15. As a result of his hard work, he was nominated for The 2O14 Game Awards and 2O16 Shorty Awards.
---
6. Daniel Middleton (DanTDM)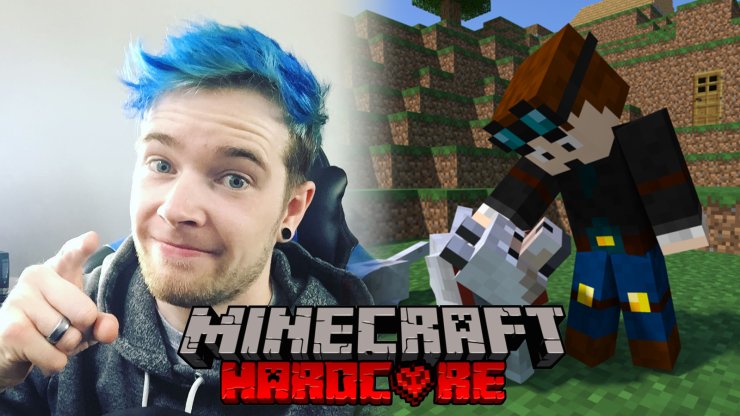 Earnings: $12 million.
Games: Minecraft, Roblox, Pokémon.
YouTube subscribers: 23.8 million.
So, one of the most popular YouTubers in 2O15, DanTDM currently has a family of 23.8 million subscribers. This esports player is certainly known for his game commentaries and video games, for instance, Minecraft, Roblox and Pokémon. However, he currently produces video of his home studio in Wellingborough. Not to forget, in October 2O16, he also released a graphic novel called "Trayaurus and the Enchanted Crystal." As a result of his hard work, he made a Guinness World Record for "Most goals scored in a game of Rocket League for a team of 2 as well as 3". He has also won several Kids' Choice Awards.
---
5. Michael "Shroud" Grzesiek
Earnings: $12.5 million.
Games: Battle Royale Games and First-person Shooters.
YouTube subscribers: 6.56 million.
He's also known as the God of battle royale. Before switching to a full-time Twitch streamer, Shroud was certainly a pro CS:GO, player. Due to his big reputation for his skill and aim in CS:GO, he consequently gained much quick attention when he streamed PUBG on Twitch. Undoubtedly, he has dominated the battlefield with his skills and so, experience in FPS game. Currently, Shroud is playing Valorant on his stream, after his exclusive deal with Mixer. As a result of all this hard work, this player was nominated for the Esports Awards and also won The Game Awards simultaneously in the year 2O19.
---
4. Mark "Markiplier" Fischbach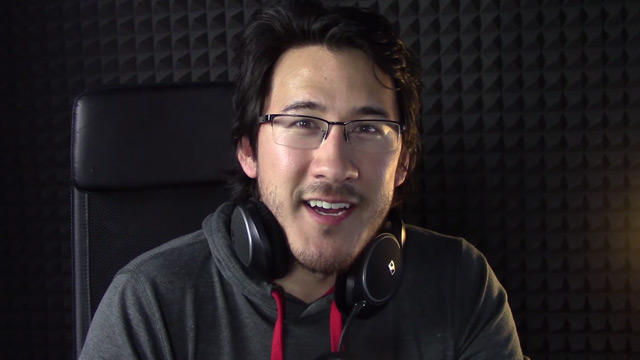 Earnings: $14 million.
Games: Five Nights at Freddy's, Amnesia: The Dark Descent and it's sequel, Garry's Mod, Happy Wheels and many more.
YouTube subscribers: 27 million.
Fischbach specialises in indie, for instance, Slender: The Eight Pages and horror games, for instance, SCP – Containment Breach. He has also collaborated on sketch comedy and gaming videos with many YouTubers for example Jacksepticeye and PewDiePie. Further, he has acted in some big series including Smosh: The Movie and Five Night at Freddy's: The Musical. As a result of this esports player's work, he has won Celebrity of the year Awards in 2O16 and Best Streamer and Broadcaster Awards in 2O17.
---
3. Preston Arsement
Earnings: $14 million.
Games: Call of Duty, Fortnite, Minecraft and others
YouTube subscribers: 14.8 million.
Professionally known as "PrestonPlayz," Preston is certainly refocussing his gaming content to shift his brand back to what initially made him popular on the streaming platform. He's mostly known for his prank videos, Minecraft and also Roblox gameplay. Moreover, his main source of income is from the YouTube channel as mentioned above. However, he has five other channels for putting different contents. As a result of his hard work, he was recently nominated for the Kids' as well as Streamy Awards. Thus, he is counted as one of the richest esports gamers in the world.
---
2. Felix "PewDiePie" Kjellberg
Earnings: $15 million.
Games: Rise of Nightmare, Silent Hill, Happy Wheels, Minecraft and many more.
YouTube subscribers: 107 million.
Felix aka PewDiePie is also known as the King of YouTube. Surprisingly, he's the only YouTuber to get over 100 million subscribers. As an esports gamer, he has successfully made his career and names as the top second richest gamer in the world. Additionally, he did a lot of videos based on a meme, anime, dramas on the internet, etc. His success story has gradual steeping up graph and recently he also announced about his exclusive streaming deal with YouTube. As a result of his immense hard work, PewDiePie has consecutively won a series of awards from 2O14 Teen Choice Awards and 2O14 Golden Joystick Awards to 2O19 Teen Choice Awards.
---
1. Tyler "Ninja" Blevins
Earnings: $17 million.
Games: Fortnite, PUBG, Battle Royale, Call of Duty: Warzone, Apex Legends and many more.
YouTube subscribers: 24.1 million.
Tyler, better known by his online alias Ninja, is a Fortnite streamer. He consequently gained massive success when he started playing Fortnite on Twitch when the game came out. Sooner, he broke all the records set for the game and became popular worldwide. However, after a deal with Mixer, Ninja has left Twitch for good to stream on Microsoft's stream platform. Moreover, he has got tons of advertising deals for brands including Adidas, Redbull and others as soon as he established his personal brand. And as a result of these ads, surprisingly Ninja made even more money than PewDiePie. While this esports gamer has also received many awards including the Shorty Award for Twitch Streamer of the Year.
---
To sum up
So, this was all about the Top 7 Richest Esports Players in the Gaming Industry. Hope you liked the blog, also share it with your kith and kin. Catch you in the next blog, meanwhile, do visit our other Gaming related blogs below. Till then, keep reading, keep supporting!
---
Further reading
---
---
References:
---
---
Liked this?? So, you'll love these:
---
---
Latest posts by Puja Lohani
(see all)