Looking for the Top 5 most amazing gaming console across the country?? Your search ends here!
With the widespread evolution of technology each passing day, it has taken the world of games to another extent. Now, anyone can be a pro gamer with a proper internet connection, suitable gaming console and certainly the most important with appropriate skills. As a result, there is an increasing exponential number of games recorded day by day. Hence, the gaming console sector has shown a rise from $266 million in 2016 to an expected rise of $4O5 million by the end of 2022.
In no doubt, the industry is evolving at a rapid rate in India and therefore, analysts predict that more than 40 thousand new job opportunities would be available by 2022. Also, see 10 best business ideas during the lockdown.
Similarly, the number of online gamers is also in increasing pace as from the data:
FY19 had 300 million online gamers in India which have been estimated to go up to 440 million gamers by FY22.
These statistics are attaining peak each passing year due to the availability of the best gaming console in the nation.
So, without wasting any further moment, let's get started!
---
---
1. PlayStation 4 (Best Starter):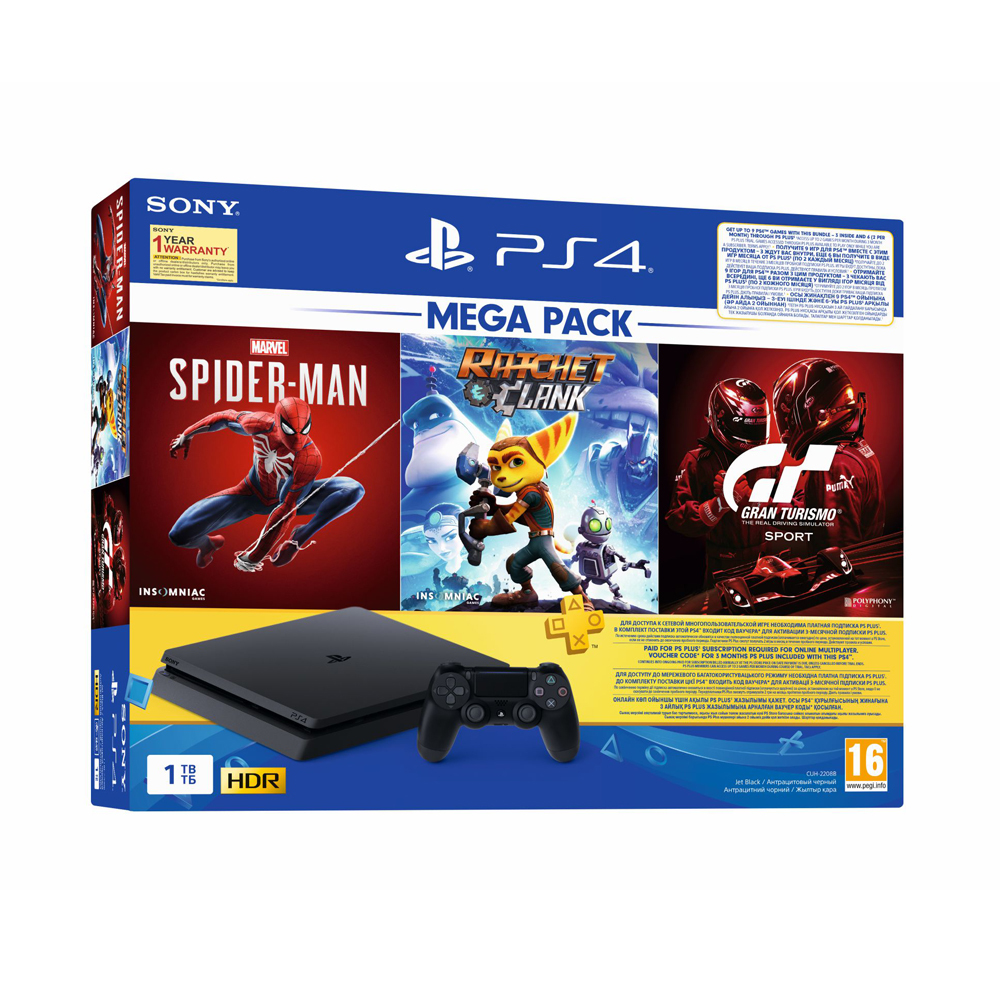 It is the most famous name with a large gaming library in the field of gaming console. If you're a pro gamer you must be knowing many of the pros and cons of this gaming console.
Pros:
Has a fantastic Dual Shock 4 Controller which allows a thicker handgrip.
With dazzling graphics (4K), it also ensures brilliant remote play.
Enriched with extra dedicated RAM which relaxes the gamer to easily switch between different apps.
The Pro version is Sony's upgrade and has a similar technology as found in PCs. As a result, it is less expensive for gaming studios to develop PS4 games.
A special feature is its superiority in performance (60FPS) over Xbox One when considering third party games.
The Only place to play the God of games including The Last of Us and God of War.
Only gaming console offering proper VR support.
Cons:
Less powerful than Xbox One X.
No backward compatibility meaning PS3 games can't be played on PS4 and vice versa.
Lack of support in connecting external hard drives.
Firstly, Blue-ray headsets, remotes and mouse and secondly the controllers which were used in PS3 won't work with PS4.
Price:

Rs 27,990
---
2. Xbox One X (Best Graphics):
Besides serving as a gaming console, Xbox One also offers benefits for social media and entertainment enthusiasts. For instance, if you have a Netflix account, you can binge on your favorite movies and shows via this. Furthermore, you can link with either your Facebook or Twitter account. Thus, you can play with anyone of your choice.
Pros:
4K HDR Gaming experience with 4K Blue-ray player built-in and improved 1O8Op experience.
Supports six teraflops of computing power, as a result, games run faster with better visibility than any other gaming console.
Can play masterpieces like Uncharted and Horizon Zero Dawn, etc.
You can also avail Xbox Game pass.
It offers backward compatibility as its best feature.
Xbox Live and Games with Gold add the icing on the cake.
Besides, its internal power block adds the cherry on top.
Cons:
This gaming console is going more controversial over time and has 1TB hard drive.
Posses problems in terms of space as Gears of War 4 and Quantum Break consumes 1OOGB whereas Rise of the Tomb Raider eats 51.3GB. Thus, these downloads are extremely gigantic.
Expensive but one should keep in mind that HD graphics don't come free.
Also, the exclusive catalogues are missing.
Price:

Rs 47,989
---
3. Nintendo Switch (Overall the best):
Certainly not as powerful as its competitors, but still has enough power to run most of the AAA games today. Diving in the best of both worlds viz, form and function, Nintendo, therefore, succeeds for the most part. Further, it's flabbergasting how you can play games like Skyrim and Witcher 3 on a gaming console that also allows you to play Pokémon and Super Mario. If this isn't breaking the glass ceiling, I amaze what would be!
Pros:
Being handheld, Nintendo Switch systems can be brought anywhere and thus, players don't have to be tethered to their televisions anymore.
Lightweight, Portable and can fit into your pocket if you've overcoats.
Exclusive games are there.
Presence of NES and SNES digital shops.
Also, allows proper third-party support.
It has 1080p resolution capability when docked.
Cons:
Ceaseless Joy-Con drift meaning even if you're not moving the Joy-Con's thumbstick, it'll consider in-game as if you're.
Poor performance and gameplay as compared to its competitors.
Low internal storage (32GB).
Price:

Rs 38,999
---
4. Xbox One S (Best Valued):
In the era where Xbox One was facing criticism for being bulky, heavy and underpowered, the Xbox One S rectified and came up with slight boosted performance over its older sibling. With no external power brick, it, therefore, is much more appealing as everything including VCR is internal.
Pros:
Offers good graphics and performance.
Xbox Game Pass.
Backward compatibility of Xbox One.
The similar feature of Xbox Live and Games with Gold.
Cons:
It's for obvious reasons less powerful than PS4.
Lacks some acclaimed exclusives.
Price:

Rs 30,990
---
5. NES Classic (Most Nostalgic):
A nostalgia punch indeed! The kick-start of home gaming console, NES were re-released as the NES Classic. With this, now you can also play your favorite childhood games on your modernized television through HDMI.
Pros:
You can rewind your gameplay.
It's small and affordable.
You can play both Super Mario and The Legend of Zelda on a single gaming console.
Cons:
Limited edition launched.
Limited number of games available (30).
Price: Currently unavailable
---
Wrapping up:
If you're a true gamer please let us know your highest scores achieved in any of the above. Also, Did we mistakenly forgot your favorite? Do let us know the same in comments. We hope you enjoyed it. Keep gaming keep streaming!
---
---
References:
---
Image sources:
Amazon.in
Reliance Digital
---
---
---
---
Latest posts by Puja Lohani
(see all)