---
Bioplastics are a popular new trend that means we can avoid plastics that don't break down and hence not only degrade the soil quality but also damages the overall environment. With more people getting aware of the values of sustainable environment, the bioplastics market is also growing higher.
But do you know- What exactly is this biodegradable plastics? Or, Who are the leading bioplastics producers worldwide? Well don't worry, you've us! Our today's blog topic is a must to know for everyone. So, let's dive deeper into the world of bioplastics. Let's get started!
---
---
What are bioplastics?
These are plastic materials produced from renewable biomass sources for example vegetable fats and oils, corn starch and sawdust, etc. It can also be made from agricultural by-products or plastic bottles and other containers using microbes. The plastic we use in general is the example of fossil-fuel plastics (also called petro-based polymers) deriving from petroleum or natural gas.
---
Statistics.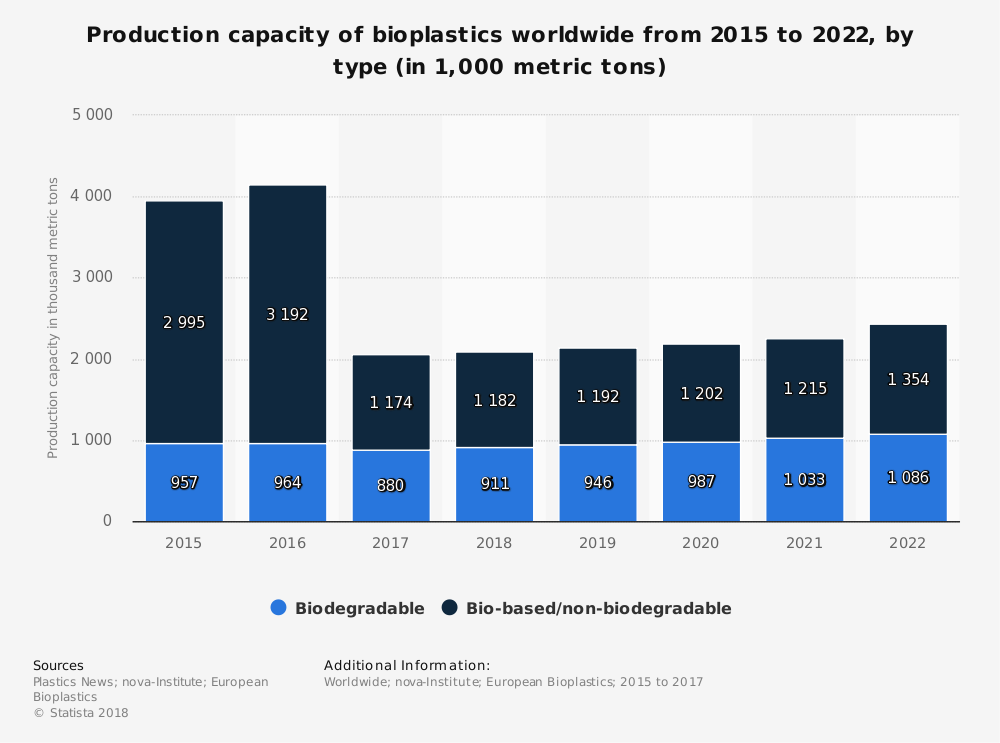 According to a PR Newswire, a report by Markets and Markets, the biodegradable plastics market is consequently expecting growth from USD 3.O2 billion in 2018 to USD 6.12 billion by 2023, at a CAGR of 15.1%. Also, bioplastics represent approximately 1% of the global polymer market (359 million tons) as of 2020.
---
Top 10 leading bioplastics producers to consider.
It is certainly one of the leading producers in this market which is known for its Mater-Bi starch-based resins and the Matrica project. Novamont was set up in 1989 to implement the ambitious project of a few researchers that is to say: to integrate chemistry, agriculture and the environment. Thus, altogether it guarantees its quality, performance and safety. The materials made of Mater-Bi are subsequently obtained by means of pioneering proprietary technologies using starch, cellulose and vegetable oils. Also, its compostability properties allow optimal organic waste management, thus, reducing the environmental impact.
---
Their bio-based processes prove that one can certainly use renewable feedstock to make technical, cost-competitive products that meet real market demand. This bioplastics company has consequently unique know-how in the chemistry of the castor plant. Also, this plant produces a wide range of high-performance long-chain biosourced polyamides (PA11 and PA1O). Additionally, its innovative solutions respond perfectly to the UN's sustainable development goal (SDG 12) which ensures "sustainable consumption and production patterns."
---
3. Matrica (Joint venture between Novamont and Versalis)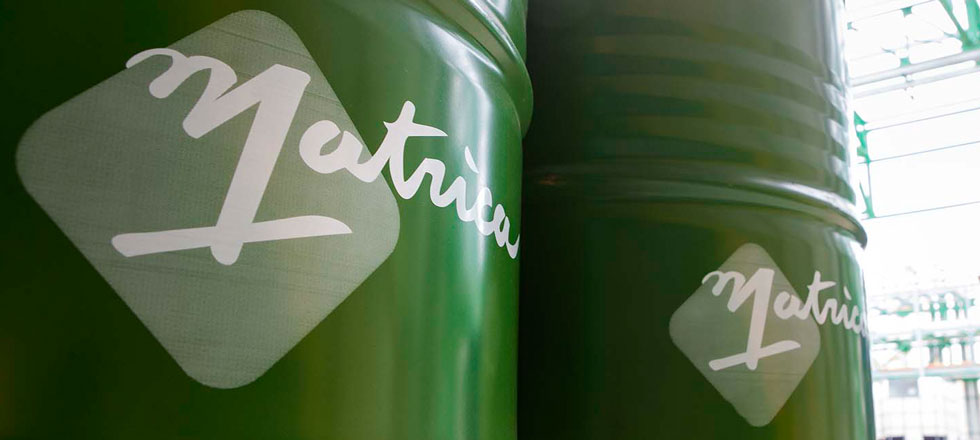 Besides bioplastic, this producer is specialized in the manufacturing and marketing of petrochemical products. The research and expertise of its two venture companies so were key in an industrial reconversion project. Today, the innovative range of Matrilox bioproducts, made from European vegetable raw materials, are thus produced here. With a synergic integration between agriculture and industry, this platform consequently systemizes and enhances all the components of vegetable oils to convert them into high-value-added chemical products.
---

Focusing on the development of disruptive technologies, this agro-bioscience company produces step-change improvements in crop yield. Thus it enhances global food security. This bioplastics producer firm emphasizes on new agricultural biotechnology approach. This as a result improves the fundamental elements of plant metabolism through enhanced photosynthetic efficiency. Lastly and most importantly, this company is known for its PHA (Polyhydroxyalkanoates) plastics production.
---
5. Solvay (Belgium)
In a world facing an ever-growing population and quest for resources, Solvay certainly aims to trigger the next breakthrough to enable humanity to advance while protecting the planet we all share. They're consequently one of the global leaders in Materials, Chemicals and Solutions which bring advancements, resolving the sustainable development challenges. Solvay is most importantly famous for its brand Epicerol, which is a bio-based glycerol epichlorhydrine for bio-epoxy.
---
Here, renewable feedstocks are converted into building block chemicals so, with the use of industrial biotechnology. They believe their process to be of lesser emission and lower energy consumption consequently with equivalent performance and quality as of their competitors. The producer is most importantly known for its succinic acid-based renewable chemicals. It offers value by enabling innovation through new formulations that subsequently combine performance with sustainability. Additionally, their bio-based succinic acid technology is used in plastics, polyurethanes, resins and coatings, among others.
---
7. NatureWorks (Joint venture between Cargill and PHH)
Founded in 1989, NatureWorks is today a leading name in the world of bioplastics and polymers. They believe their innovative products with its Ingeo portfolio of naturally advanced materials made from renewable feedstocks can subsequently compete with other oil-based intermediates, plastics and fibers. These materials also provide brand owners with new cradle-to-cradle options from composting, recycling to landfills once after using the products. Lastly and most importantly they're famous for producing PLA (Polylactic Acid or Polylactide): a thermoplastic aliphatic polyester.
---
8. Succinity Gmbh (Joint venture between BASF and Corbion)
This is certainly another European bioplastic collaboration partnership on Bio-succinic acid came to fruition, that is to say, a JV between Corbion Purac and BASF. The plant located in Montmeló of Spain has an annual capacity of 1O,OOO metric tons and so produces commercial quantities of succinic acid for the global market. Also, the Succinity ® process is based on renewable raw materials and fixes carbon dioxide. Additionally, the proprietary microbes Basfia succiniproducens allows for flexible use of different feedstocks. Furthermore, thanks to a closed-loop process, its elaborated downstream processing method ensures the production of high quality bio-based succinic acid.
---
9. Synvina (Joint venture between BASF and Avantium)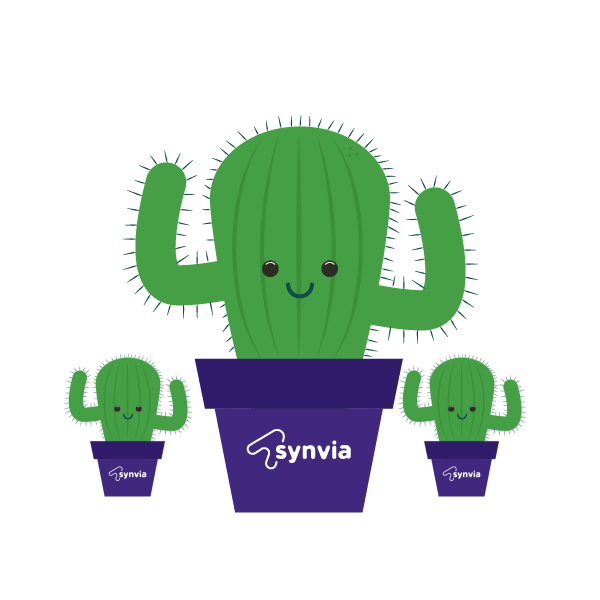 With headquarters in Amsterdam, The Netherlands, Synvina goals of producing and subsequently marketing furandicarboxylic acid (FDCA) and marketing of polyethylenefuranoate (PEF). Patrick Schiffers, CEO Synvina believes the company's mission is consequently to establish world-leading positions in FDCA and PEF. So, to realize this ambition, this bioplastics producer intend to construct a reference plant in Belgium with a capacity of 50,000 metric tons of PEF a year.
---
The firm certainly specializes in enzymes and microbes. From 2O14 till today, Novozymes is continuing The BioAG Alliance with Monsanto to develop more sustainable solutions for farmers. They also work on probiotics as a sustainable potential alternative to antibiotic growth promoters in animal feed. Likewise, in 2O17, their product application helped in reducing CO2 emissions by an estimated 76 million tons. As a result, the Dow Jones Sustainability Index ranked this bioplastics firm among the top 6% of companies in the chemical industry sector.
---
To sum up
There's no doubt the world will move towards the biodegradable plastics or bioplastics but it is just a question of how quickly. Ideally, the global chains and the above-mentioned leading firms will consequently lead the way to sustainable development. As usual, we're happy to hear any top promising company that we may have missed, also all comments are welcome.
So, if you liked the blog don't forget to share with your kith and kin. Catch you in the upcoming blogs meanwhile do visit our other amazing blogs below. Till then, keep reading keep supporting!
---
Further reading
---
References thereafter
---
---
Liked this?? So, you'll love these
---
---
Latest posts by Puja Lohani
(see all)