---
Top Solar Power Plants in India
Solar power in India is certainly the fastest developing industry. Also, the country's solar installed capacity was 35.73 GW as of 31 August 2020. India has certainly recorded the lowest capital cost per MW globally of installing solar power plants.
As a result, India stands third in Asia and fourth in the world for its solar power production. This currently accounts for 38% of its total renewable energy capacity. Further, the country also states having the world's largest solar park situated in Rajasthan.
As there occur significant activities under the solar power sector with each passing year, as a result, the country has set a revised milestone of achieving 100GW of solar power capacity by the end of 2022. This varies from the earlier set mark of 20GW capacity for 2022.
India has also put forward the concept of "One Sun One World one Grid" and "World Solar Bank" to harness abundant solar power on a global scale.
Consequently, for these reasons, the nation has established some of the largest solar power plants in various states like Rajasthan, Karnataka, Madhya Pradesh, Andhra Pradesh and Tamil Nadu.
So, we're enlisting the Top five solar power plants in India along with their capacities. Let's get started!
---
---
1. Bhadla Solar Park – 2,250MW
It's situated at the Bhadla village in Rajasthan's Jodhpur district. This also claims to hold the rank of the World's largest solar power plant. Spanning 14,000 acres, this supra-operational power plant certainly has the capacity of approximately 2.25 GW.
To develop such a huge solar plant, multiple entities ventured altogether. For example:
Rajasthan Solar Park Development Company Limited (a subsidiary of Rajasthan Renewable Energy Corporation Limited),

Saurya Urja Company (joint venture company of the government of Rajasthan and IL&FS Energy Development Company), and

Adani Renewable Energy Park Rajasthan (a joint venture between Adani Enterprises subsidiary Adani Renewable Energy Park and government of Rajasthan).
Meanwhile, Rajasthan's current solar power consumption is recorded as 10% of the state's total power usage.
---
2. Shakti Sthala solar power project – 2.05 GW
This was the largest fully operational solar park until the end of 2O19 with the capacity of 2.05 GW. It's located at Pavagada taluk, in Tumakuru district of Karnataka and is also now the first runner up in the list of 'The largest solar power plants in India' after Bhadla of Rajasthan.
Spanning 13,000 acres of land, the Pavagada Solar Park is an outcome of the joint venture of many entities, for example:
Karnataka Solar Park Development Corporation Limited (KSPDCL)

Solar Energy Corporation of India (SECI)

Karnataka Renewable Energy (KREDL) and,

National Thermal Power Corporation (NTPC).
Further, the Rs 14,800 crore enterprise has reportedly brought colors to 2,300 Pavagada farmers who were drastically suffering from little rainfall in their semi-arid tract.
---
3. Ultra Mega Solar Park – 1,000 MW
It is situated in Andhra Pradesh's Kurnool district's Orvakal region and is another leading name in the field of solar power plants. Spanning an area of more than 5,932 acres, the Ultra Mega Solar Park has a capacity of approximately 1,000 MW. It's also recorded as the third-largest solar power plant.
The setting up of the Rs 7,143 crore investment was incorporated by a joint venture of many entities, for instance:
Andhra Pradesh Solar Power Corporation,

Solar Energy Corporation,

Andhra Pradesh Generation Corporation and New and

Renewable Energy Development Corporation.
Additionally, a 1500MW solar park is set to become operational in the adjacent district of Kadapa, accompanied by two more large-scale solar power plants. Therefore, it would raise the state's solar energy capacity by an additional 2,750MW.
---
4. Rewa Solar Power Project- 750 MW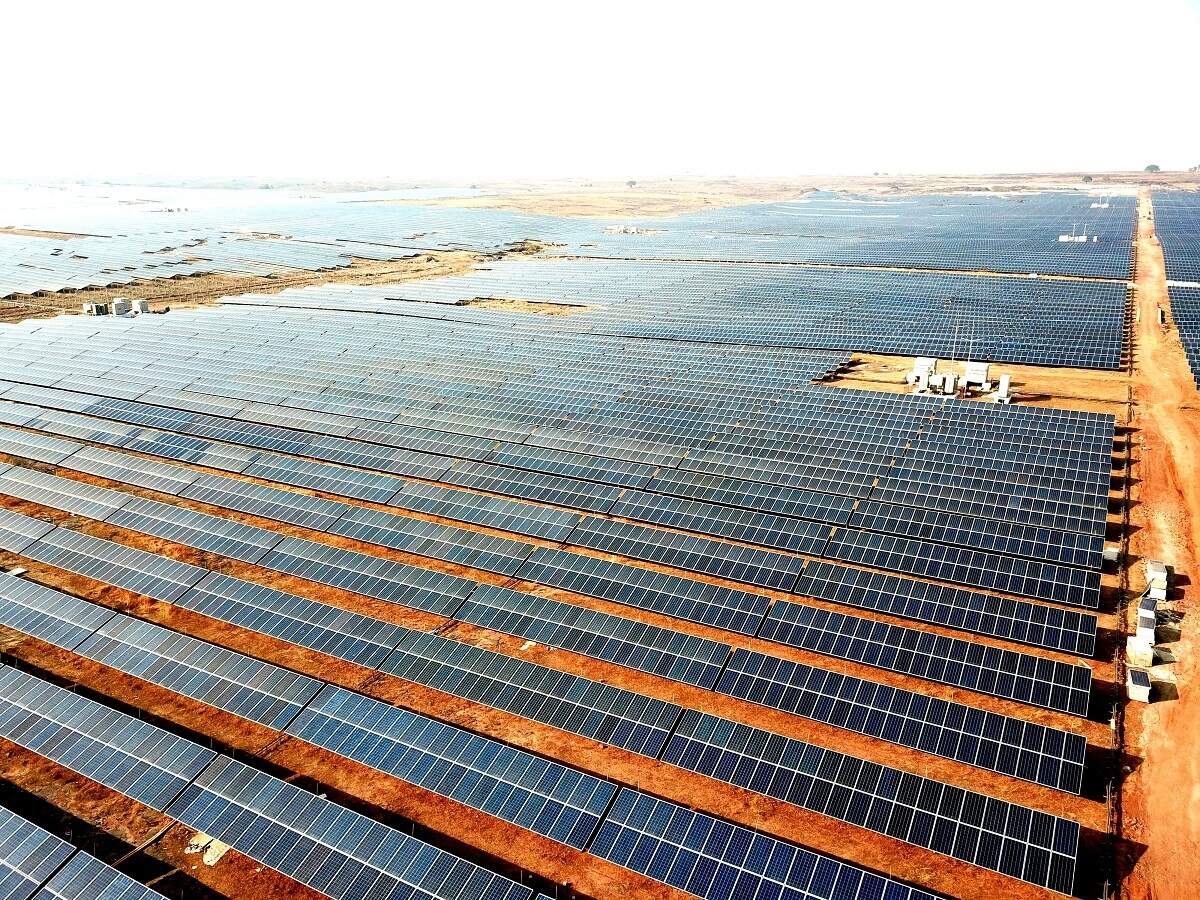 Spread over an area of 1,590 acres, Rewa Solar Power Project is situated in Madhya Pradesh. Also, it has a capacity of 750MW and is operated by Rewa Ultra Mega Solar Ltd. Meanwhile, it is a major power supplier of Delhi Metro and is developed by a number of entities like:
Mahindra Renewables,

Solengeri Power, and

ACME Solar Holdings

.
Above all, this is India's only solar power plant to obtain a concessional loan from the World Bank's International Finance Corporation. It's further the first and only solar project until now which has been funded from the Clean Technology Fund.
---
5. Kamuthi solar power plant – 648 MW
This solar project consequently is claimed as the fifth largest solar power plant in India which is located at Kamuthi in Ramanathpuram. Led by Adani Group's Adani Green Energy Ltd (AGEL), it consists of 2.5 million solar panels subsequently, covering an area of 2,500 acres. Further in 2016, the Kamuthi got an investment of about Rs 4550 crore. Connected to Tamil Nadu Transmission Corporation, the 648 MW capacity distributes power consequently to around 265,000 homes.
Above all, it has a special feature viz, the robotic system clean its solar panel to charge appropriately.
---
Wrapping up:
So, here comes the end of our most searched list of the largest solar power plants in India. Undoubtedly, the Indian government is promoting solar energy to some another extent. If you liked this blog, please subsequently share it with your kith and kin. Hope to catch you in my next blog, till then keep reading, keep supporting!
---
---
References:
---
---
Also, if you liked this blog, please visit our other amazing blogs below

:
Latest posts by Puja Lohani
(see all)