---
When thinking of pollution, we certainly have an ideal list of pollutants, be it oil factories or smog from coal mines and chimneys. But the latent truth can't be denied. That is to say, the fashion industry is one of the central polluting industries worldwide. Not only it harms the environment, but the process also takes thousands of lives every year due to the use of harsh chemicals.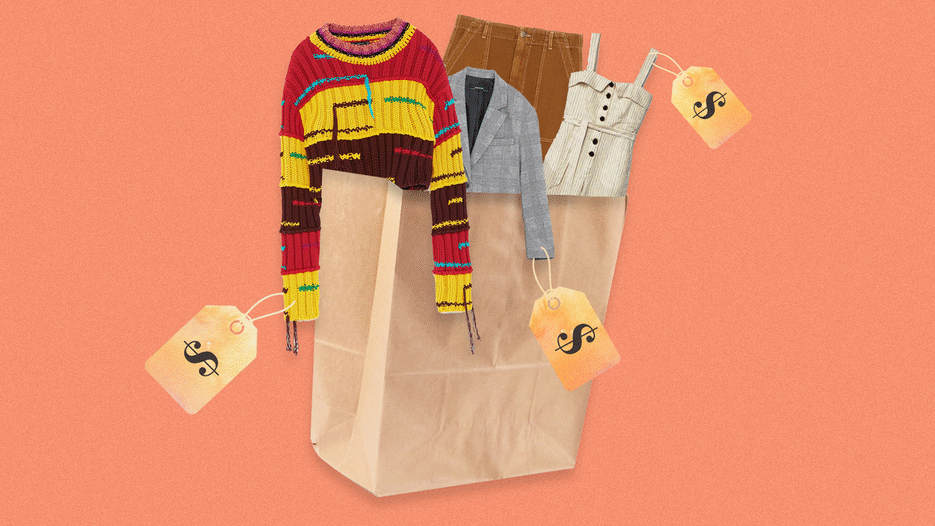 However, with increasing personal as well as environmental awareness, various brands are shifting towards eco-friendly clothing production. Various methods for example low-impact dying, upcycling natural materials and cultivation of organic cotton are included in such practices. So, keeping these in mind here's our list of Top 7 eco-friendly clothing brands who deeply care about sustainable development.
---
The Amazing Top 7 Eco-fashion brand:
---
Headquarters |
London, UK
Eco-friendly practices |
Natural, eco-friendly and sustainable fabrics and other organic and recycled materials.
Product range | Adult apparel, socks, accessories.
This eco-friendly clothing brand certainly believes that contemporary fashion and sustainability go hand-in-hand. They further believe to show that there are more sustainable ways to live, dress and be. To connect and grow a community, where ideas subsequently inspire more ideas. They consequently use fabrics of hemp, bamboo, and organic denim with good quality. Additionally, the bright colors, stunning knits, and stylish patterns all under £150 excite their customers the most.
---
Headquarters |
Boulder, CO
Eco-friendly practices |
GOTS Certified and responsibly-made organic cotton.
Product range |
Broad variety for example adult apparel, underwear, dresses, tops, bottoms, loungewear.
They dream to build earth's favorite clothing™ company. At Pact, they choose to use organic cotton because it sustains the health of soils, ecosystems, and people by using natural farming processes. As a result, it leads to no toxic chemicals and 91% less water than non-organic cotton. Further, this eco-friendly clothing brand's products are Certified Organic by the Global Organic Textile Standard (GOTS). It's also softer than its alternative. Besides, the customers choose mostly their underwear engineered for all-day comfort. Thus, giving them a feeling of comfort and confidence underneath it all.
---
Headquarters |
Norcross, GA
Eco-friendly practices |
Organic practices involving low-impact dyes, recycled materials and fibers.
Product range |
Adult apparel, home accessories.
Alternative Apparel is certainly among the top leaders in eco-friendly clothing brand. From eco-friendly practices to fair, safe & clean workplace conditions, thus they're mindful of our planet & people with a slogan of Soft, Simple, Sustainable.™ They also use a vivid variety of materials from the use of eco-fleece for jackets to organic cotton in tanks. Furthermore, if you're thinking of maintaining your wardrobe collection of daily tees or leggings, Alternative is your one-stop-shop. Thus, they produce everyday clothing with as much versatility as possible.
---
Headquarters |
London, UK
Eco-friendly practices |
Sustainable practices, Tencel and also organic cotton.
Product range |
Women's wear for example jumpsuits, dresses, trousers, tops, skirts and other essentials.
The World Fair Trade Organization Label certainly guarantees that People Tree follows Fair Trade best practices in our organization. Additionally, it's eco-friendly, organic and made with GOTS-approved dyes sustainable for the environment.
With its vibrant patterns, flattering silhouettes and high-quality garments, these are consequently everyone's wardrobe staple. This eco-friendly clothing brand also prints its label on FSC-certified paper. Above all, the company pays its workers ethical living wages.
---
Headquarters |
Vancouver, Canada
Eco-friendly practices |
Sustainable fabrics with eco-friendly manufacturing practices and it also plants ten trees for every item purchased.
Product range |
Adult apparel, outwear and accessories
Tentree is rooted in the belief that they certainly have a responsibility to protect and preserve the world we live in. Buy one, and they will plant ten with a slogan, "Let's branch out to nature, ten trees at a time." Thus, their vision is to plant 1 billion trees by 2030, which will drastically reduce climate change. Till now, they've planted over 30 million trees and restored land in over 8 countries. Moreover, this eco-friendly clothing brand produces affordable yet high-quality, comfortable and fashionable products accessible to all.
---
Headquarters |
London, UK
Eco-friendly practices |
Sustainable cotton with transparent cum eco-friendly packaging and supply chain.
Product range |
Adult and children's apparels, outwear and

also

occasion wear.
The Boden promises,
"We are – and will always be – obsessed with making things exceptionally well: firstly, fabrics that don't shrink, secondly, buttons that stay buttoned and thirdly, threads that stay threaded. And although we provide a 365-day quality guarantee, we hope they'll be giving you pleasure for years to come."
Furthermore, more than 80% of their collection is made from cotton – it's by far their most important raw material. So, this eco-friendly clothing brand is well aware of its greatest environmental impact that is felt through the cotton consumption. As of now, they've already introduced organic cotton to their Baby range, but also signed up to the Better Cotton Initiative in 2018. Moreover, they target to produce a 100% sustainable viscose by 2025, using raw wood harvested from sustainably managed forests.
---
Headquarters | Los Angeles, CA
Eco-friendly practices | Recycling and subsequently emphasizing on green buildings, sustainable material alongside carbon neutral practices.
Product range | Women's apparel, denim, wedding, shoes.
Up to 2/3 of the sustainability impact of fashion happens at the raw materials stage – consequently, before the clothes have been made. So, keeping this in mind Reformation has set its fiber standards considering the following:
water and energy input,

land use,

eco-toxicity,

greenhouse gas emissions, then

human toxicity,

availability and

further

price.
Their five categories further include,
A: Allstars for renewable natural fiber.
B: Better than most for natural and recycled fibers.
C: Could be better for better alternatives but nothing innovative, then
D: Don't use unless certified for raw material cultivation and animal welfare, further
E: Eww, never for those fibers which don't meet their sustainability criteria.
Above all, unsurprisingly Reformation goals to make 75% of the total products using A & B fibers.
---
To Sum up
Therefore, eco-friendly clothing brand like these helps a great deal in tackling the fast fashion trend. And so, the textile waste needs to be curbed and recycled whenever possible. Hope you liked the blog, also don't forget to share this with your family and friends. Catch you in our more interesting upcoming blogs, meanwhile do visit our other amazing blogs below. Till then keep reading keep supporting!
---
---
References thereafter
---
Also read
---
---
S

o l

iked this??

Therefore

, you'll love these
---
---
Latest posts by Puja Lohani
(see all)