Technology for visually challenged
Surprisingly, from the estimates, there are 36 million people in the world who are visually challenged and further 216 million folks out there live with moderate to severe visual impairments. Although WHO pointed out in its reports that 80% of vision impairment worldwide is avoidable, with better treatment strategy yet the number of visually challenged or low-visioned people is rising with the emerging global population.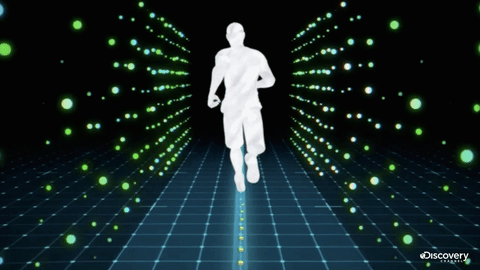 However, technology is playing a crucial role in this time, tearing down barriers. AI is also stimulating real inroads into progressing accessibility.
So, this blog consists of six such examples of how technology can be a game-changer, permitting these visually challenged people to interact in new ways. Also, don't forget to tell us in the comment box, which one excited you the most!
---
Gain a greater sense of autonomy consequently as you experience a variety of new environments. This wearable device certainly guides the users to anywhere anytime with merely using vibrations. The Wayband certainly aids the visually or moderately impaired to navigate the world unassisted and out of their own. Practically, it was first used meanwhile the New York City marathon in 2017.
"If you feel no vibrations that means you're going in the right direction. As soon as you step out of the corridor, you feel a vibration, indicating that you should step back into the corridor."

~ Simon Wheatcroft, Blind Ultra Marathon Runner
---
The world's first Braille smartwatch is certainly more affordable than regular e-braille devices which cost thousands of bucks and still isn't much effective. This device helps the blinds in accessing messages, tweets and also books anywhere, anytime. Technically, DOT functions with six dots on four cells present on the smartwatch's screen. Also, these dots will raise or lower to form four letters in Braille, anytime. Via connecting the Bluetooth with any smartphone, one can thus, retrieve and translate the text into a sign for the owner.
Made from super-light aluminium, the Dot Watch subsequently weighs only 60 grams. Nevertheless, it's extremely durable with up to ten days battery once charged. Perfect for every day and any activity. Even more so with the additional water and dustproof cover.
---
An MIT team developed this prototype and hopes to bring transforms text-to-braille conversion to a wider audience. Although product development is still ongoing, it's supposed to be the most affordable and accessible technology for the visually impaired community. With the width as of a paperback book page, certainly, this device will be easy to carry around and use on the go.
---
If you want to learn Braille without a teacher, better say in a more customized way, then this educational device is your stop. The device's slot has tablets for each letter and when you touch it, audio mimicking of sound for each letter is heard. Available for pre-order, this technology therefore, offers students in learning their ABCs anytime anywhere. Developed at the Harvard Innovations Lab, and piloted at the Perkins School for the Blind and the Harvard Graduate School of Education, The Read Read™ has been thus, vetted by world-leaders in education.
"This is a very significant breakthrough"

Eileen Berger, Director of Disability Services at Harvard Graduation School of Education.
---
The new BrainPort Vision Pro is a 2nd generation oral electronic vision aid that provides electro-tactile stimulation certainly to help profoundly blind patients in orientation, mobility, and object recognition. When considering the technological infrastructure, it consists of a headset that contains a small video camera, user controls, a rechargeable battery, and the tongue array. Also, the headset is available in three different sizes and is adjustable for a wider audience. The camera works in different lighting conditions alongside an adjustable point of view. Furthermore, the tongue array contains 394 electrodes connected to the headset via flexible cables. Moreover, when using it, pixels define the stimulation level. For instance, white pixel for strong stimulation, black for zero stimulation and grey for medium levels.
---
This free app connects blind and low-vision people with sighted volunteers and company representatives for visual assistance certainly through a live video call. About its working, various blind or low-visional person requests assistance and as a result, the sighted volunteers receive video call and help them. If they're too busy, the app also allows someone else to step in and help. Thus, the sighted volunteers can provide help in simple tasks like identifying colors or checking expiry dates on the households.
As of today, the team has 4,241,931 volunteers with 251,696 challenges people in 15O+ countries. Besides, it allows a vivid variety of over 18O+ languages for its users.
---
To sum up
So, this was all about our list of six amazing technological advancements for the visually challenged folks out there. Hope you liked this informative blog, also share it in your circle. Keep reading keep supporting!
---
---
Read further
Apps That Are Helping Physically Challenged To Integrate Better
Exciting Facts About Permanent Makeup Which You Must Know!
"6 Tech Ideas To Save Yourself From Menstrual Pain"
---
Latest posts by Puja Lohani
(see all)