Organic food products are attaining immense attention these days. From one's healthcare and fitness to preserving biodiversity and nature, consequently there come many reasons behind its gaining popularity. Organic food certainly refers to such food products that are produced, prepared and processed without the use of any chemical pesticides, fertilizers or additives. However, we've already discussed a complete guideline to organic food and its benefits. So, we recommend you to go through it once after reading this blog.
---
---
Heading to our topic of the day that is to say,
What are the leading organic food producer brands in India?
Let's get started!
---
Slogan: Created by Nature, Handpicked by Us.
They certainly believe to build a healthy planet, one kitchen at a time. Begun from a personal need, Farm2Kitchen is consequently now exploring the subtleties in the business of good food. Firstly the company provide pieces of training and mentorship to the farmers. Then, they are assisted with direct access to the market, thus providing better value for their products. Further to achieve a win-win system that links the small producers directly to the metro-city consumers. As a result, this builds a hub that brings together all the players in the food value chain. Above all, the company was nominated among the top three organizations at the Digital Summit Awards 2O16, New Delhi.
---
Mission: Certainly to help people live a better, healthier and wholesome life by providing 1OO% certified organic food.
Organic Tattva is one of the very few companies that test every product for 186 pesticides before they produce heads to the factory for CO2 fumigation and cleaning. Besides USDA and Indian Organic Standards, this organic food producer brand has also attained the BRC Certification- Grade A. They sell a variety of products for example flour, pulses, rice, jaggery, spices, etc. Additionally, there are other organic imported products such as dried fruits, tomato food products, breakfast cereals, etc. Moreover, there's no use of GMOs and soil testing occurs to avoid the use of any chemical.
---
Vision: Cow's milk at its best represents the pinnacle of nutrition and health.
Parag Milk Foods is an ISO 9000 and AGMARK certified company, consequently committed to international standards of product quality. Their products have a vivid range, for instance, milk, skimmed milk powder, whole milk powder, ghee, processed cheese, dahi and others. All of these are made from cent per cent of fresh cow's milk. The brand subsequently reflects their passion for the need for fresh milk.
---
Slogan: Eat and Be Happy.
What sets this organic food producer a level above their competitors is the dedicated workforce right from the grassroot level till secondary services. From stringent quality control and services, for instance, refunds and replacements to transparency in the warehouse, Organic garden provide everything. Not only the buyer can place an order via website or phone call, but they can also witness the stepwise entire process. They believe It is not just about the organic products that they sell, but also the service along with value-added services that they offer.
---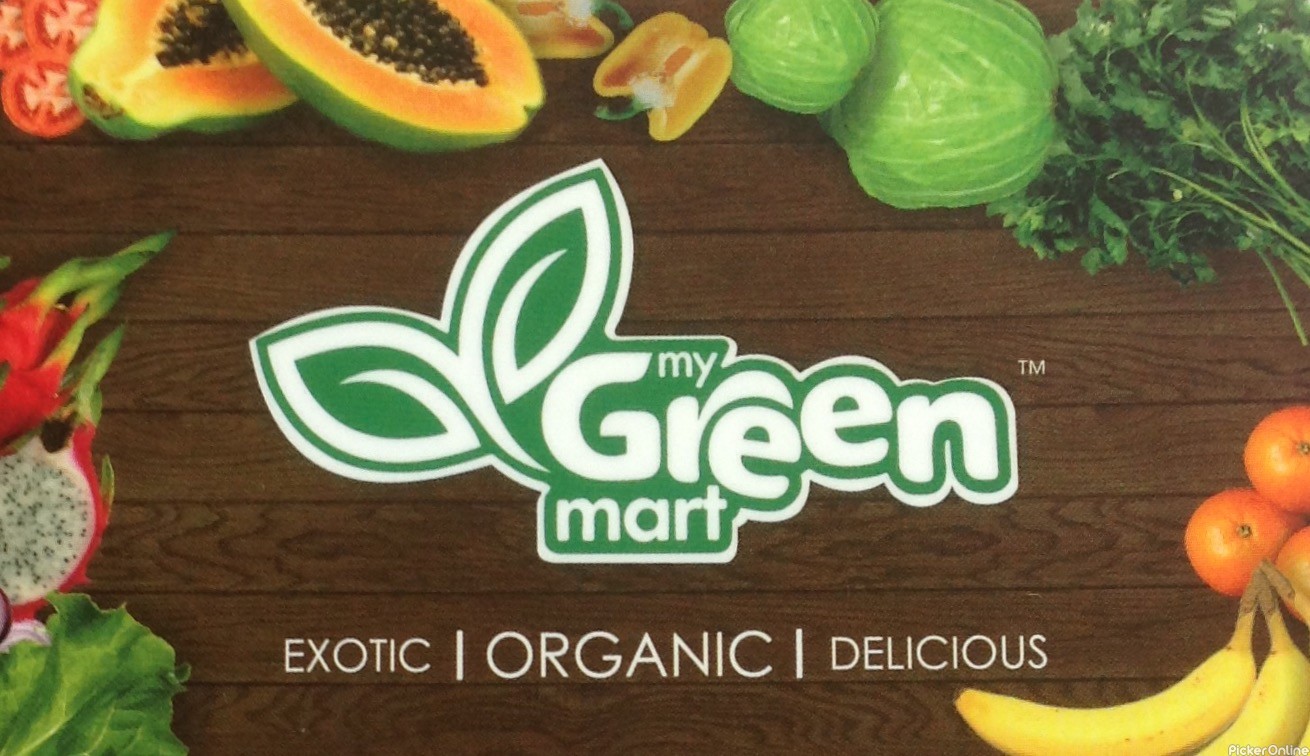 Vision: "To be the leader in the business of enviro-friendly foods, while nurturing a life close to nature which is vital for healthy living."
"Organics with love", My Green Mart's slogan, articulates its belief that foods that are healthy and holistic in an ethereal sense can only be cultivated, produced and processed by healthy, happy people. Founded by Steve, this organic food producer company runs with the conviction. That is to say, selling organic products is not only a reason for doing business. But it also promotes behavior that contributes to improving our world. Additionally, it does not accept the use of weed killers, parasiticides, fertilizers and genetically modified organisms that pollute our earth, water and air. Moreover, My Green Mart is certified under India's NPOP and European NOP in production of both Indian and exotic organic stuff.
---
Summary
To sum up, these are the leading organic food producer companies that are glorifying the world of organic. Therefore, these are helping us to follow a healthier lifestyle, do share your favorite pick for going organic if we've missed it out. Also if you liked the blog, please share it with your kith and kin. Catch you in the upcoming blogs, meanwhile keep reading keep supporting!
---
Further reading
---
References
---
---
Liked this?? Therefore, you'll love these
---
---
Latest posts by Puja Lohani
(see all)